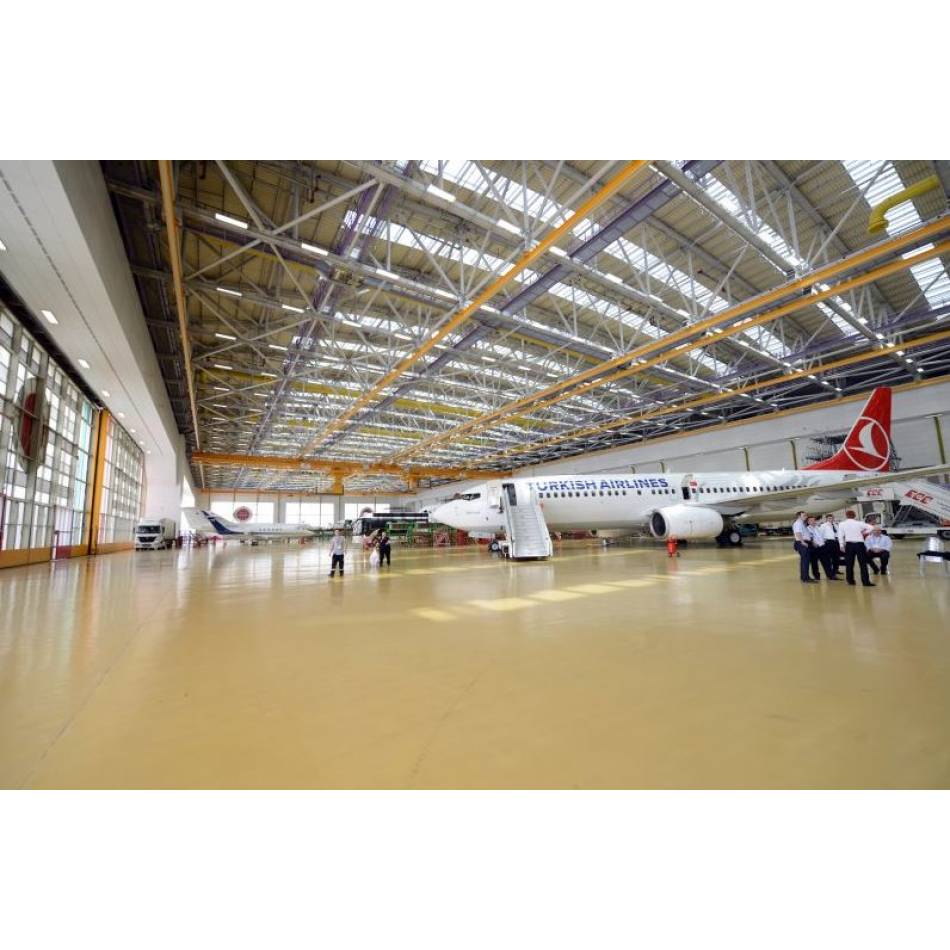 Location Istanbul, Turkey Project name HABOM Aircraft Maintenance Facility Project type Industrial floor
Based at Istanbul's Sabiha Gokcen Internation Airport (SAW) Airport, Turkish Technic has completed the ambitious construction of HABOM, a multi-story maintenance and repair facility, one of largest in the region. Macro synthetic fibre was used in 155,000 m2 of floor area.
The estimated total investment requirement for the airframe and component maintenance centres is around US$ 500 million. By the year 2020, HABOM is estimated to generate a US$ 1 billion share from airframe and component maintenance segments.
During construction, the contractor changed from a traditional steel mesh reinforcement system to macro synthetic fibre. Prior to the switch, 12 man crews were completing approximately 800 m2 per day using welded wire mesh reinforcement. After switching to macro synthetic fibres, 12 man crews were completing between 1200 m2 and 1600 m2 per day. Macro synthetic fibre eliminates the need to cut and place steel mesh, increasing productivity for significant time savings.